LEADERS IN QUALITY AUDIO, VIDEO, LIGHTING, ACOUSTIC TREATMENT, CONTROL SYSTEMS & MORE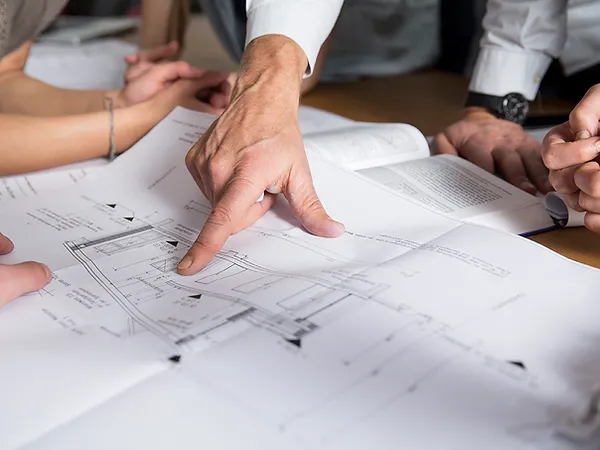 Pre-construction Planning
Building a new building or remodeling an existing building?  Get us involved from the beginning and we can help guide the conversation so that your AVL systems are planned right, and don't look like an afterthought.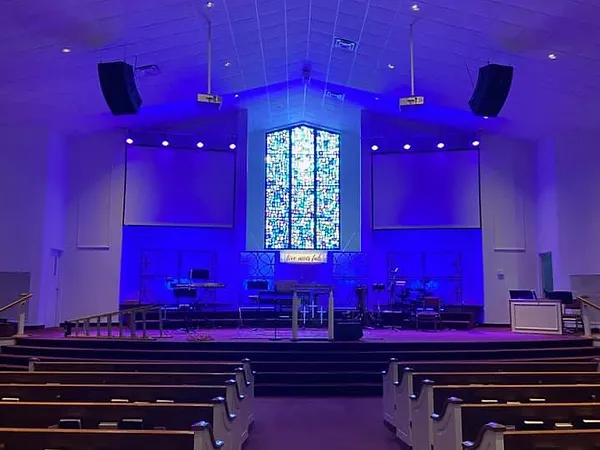 System Design
Our team of system integrators has over a decade of experience in designing comprehensive Audio, Video, and Lighting systems and now offers Q-Sys Control Systems to make everything function at the touch of a button. Let us help you design your system today!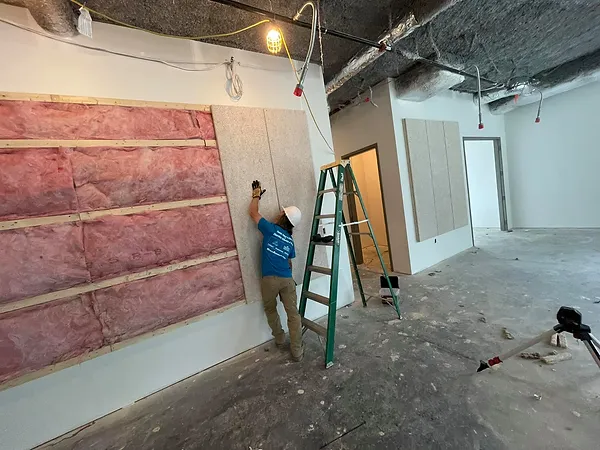 Precision Installation
We've seen it all. So we can install your equipment with expertiese and a professional, finished look. Our team works hard to ensure that your systems not only function well, but everything looks nice and professional as well.
We are passionate
We have a proven record of accomplishment and are a reputable company in the Mid-South area. We ensure that all projects are done with utmost professionalism using quality materials while offering clients support and accessibility
Honest & dependable
For us, honesty is the only policy and we strive to complete all projects with integrity, not just with our clients, but also with our suppliers and contractors. With hundreds of successful projects under our belt, we are one of the most trusted audio/video installers in the Mid-South.
We are always improving
We commit ourselves to completing all projects within the timeline set with our clients. We use the best of technology and tools to ensure that all jobs are done quickly but also giving attention to details and ensuring everything is done correctly.
Nettleton Baptist Church Jonesboro, AR
Meridian Baptist Church Jackson, TN
Madison High School Jackson, TN
Carl Perkins Civic Center Jackson, TN
Buffalo Island High School
Monette, AR
Union University Chapel Jackson, TN
TLM Associates Jackson, TN
JCM High School
Jackson, TN
First Baptist Church
Bolivar, TN
Henderson Co. Court House
Lexington, TN
Williams Auditorium
Henderson, TN
Southside High School
Jackson, TN
From our initial consultation all the way through installation. . . Tim and team took great care to provide FBC Maury City with unparalleled service. They are knowledgeable, friendly, and able to deliver exactly what they promise. I highly recommend them.
Mercer Baptist Church recently upgraded the sound/video system. Dill Audio (Tim) was selected because of his knowledge and the personal interest he took in the needs of Mercer Baptist.  They provided us with excellent equipment and customer service a very reasonable cost. Tim has followed up with us several times to insure we are enjoying the many benefits of our new system. If your church, school or company is in need of quality audio/video equipment and superior service... call Dill Audio!
We found Dill Audio online when searching for a local sound company... and how glad that we did. They upgraded our speakers in the church and Dill Audio (Tim) rendered excellent service for us. We are very pleased with the finished work. He also helped us with LED lighting in the sanctuary. We highly recommend Dill Audio for all of your equipment needs.
One mark of a successful company is return business. Union University has trusted Dill Audio to handle audio, video, lighting, acoustic treatment, and control systems on our campus for several years. We keep coming back because Tim and his team are easy to work with, they listen to their client's needs and bring proven solutions time and time again. Union has found a great partner in Dill Audio.